Optimal Axial Airflow SMC Fiberglass Roof / Wall Mounted Centrifugal Fan Ventilation Exhaust Fan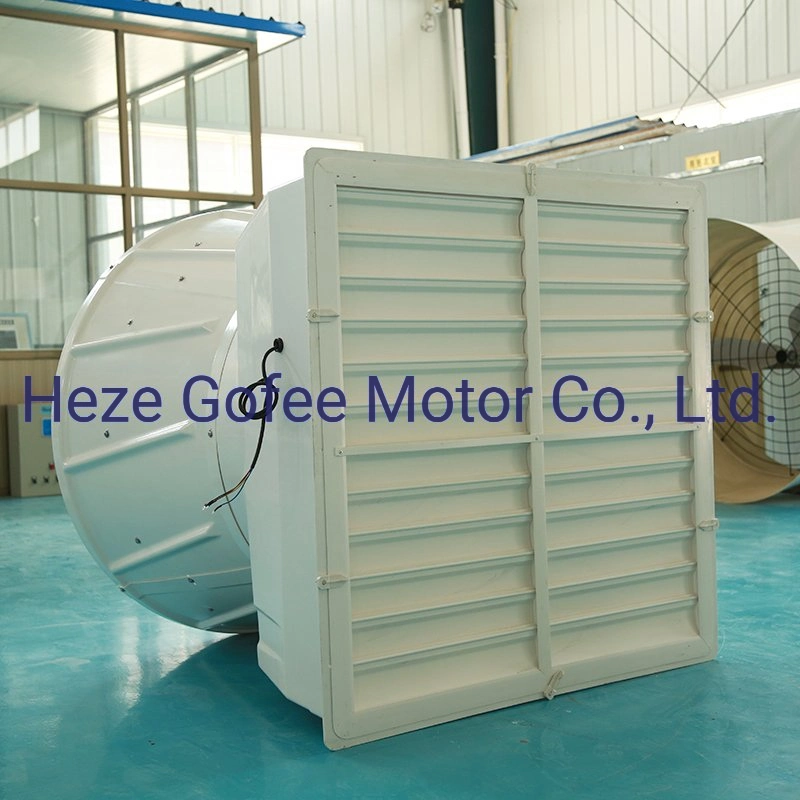 There are different fans with varied materials and set-ups , like Fiberglass Housing or Aluminum Galvanzied Housing
There are varied Fan Blade with different Materials
Cast Alloy Aluminum Blade , PA with Fiberglass Sythetic materials Blade or Plastic Blades etc.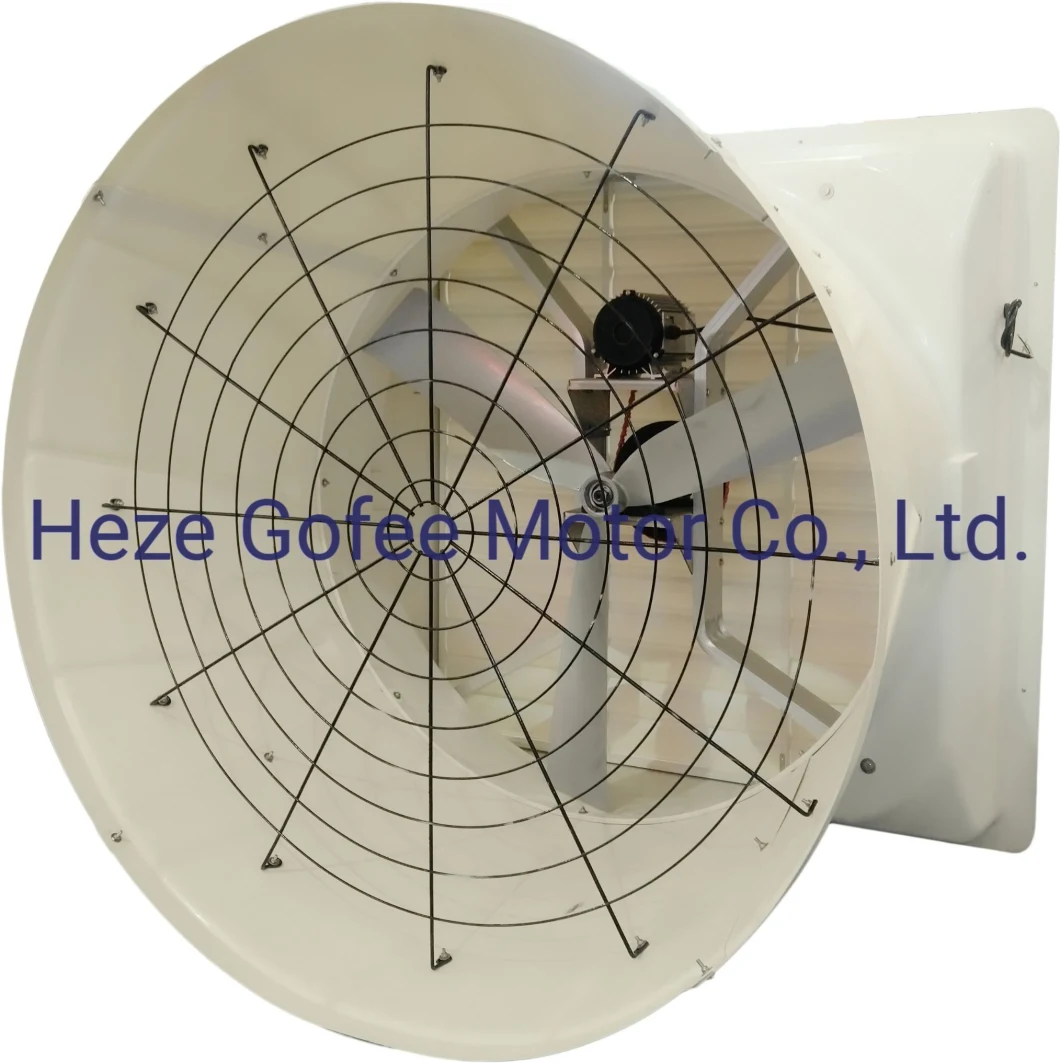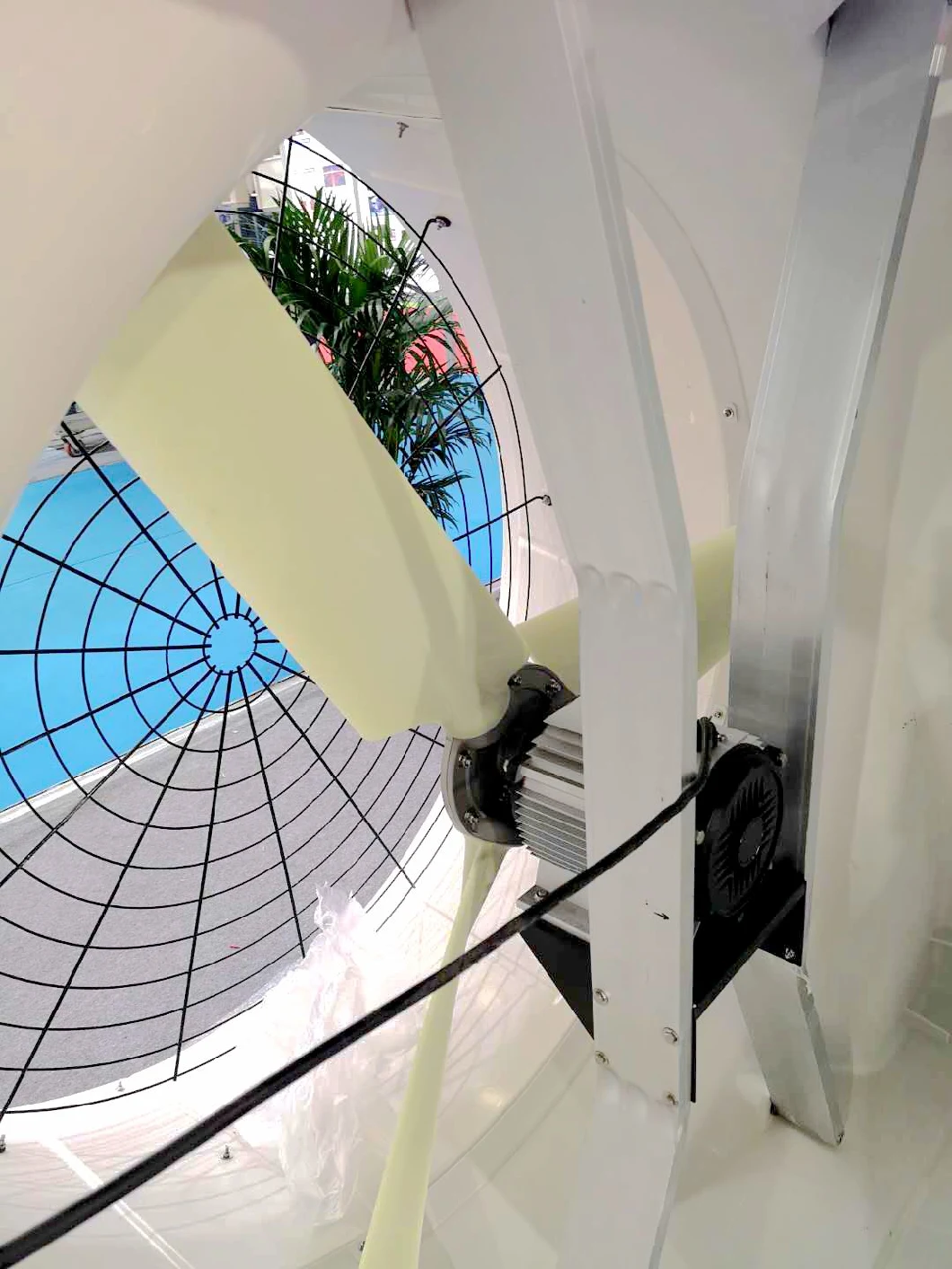 Heze GOFEE Motor Co.,Ltd manufactures completed range of Axial Flow Fans (Duct Mounting) which are in huge demand across the national and international markets. These are ideally used in providing basic ventilation, fume exhaust and elimination of hot spots and can also be used as a roof extractor and bifurcated fan. Our range of axial fans is purposefully manufactured for all the applications and mounting positions in different sizes.
These Fans are construction sturdily , cast Aluminum alloy impeller dully statically and Dynamically balanced.
GOFEE fans ' range is available in:
Size: 450 mm to 1800mm (18'',24'',36'' ,48'',51",55'', 57'')
Capacity: 1000 CMH to 59000 CMH
Static Pressure: 0 to 200 Pa ( Bess Lab reports Data are available)
There are Belt Drive (Lower Power Consumption) & Direct Drive Fan( Less Maintenance and Lower Noise)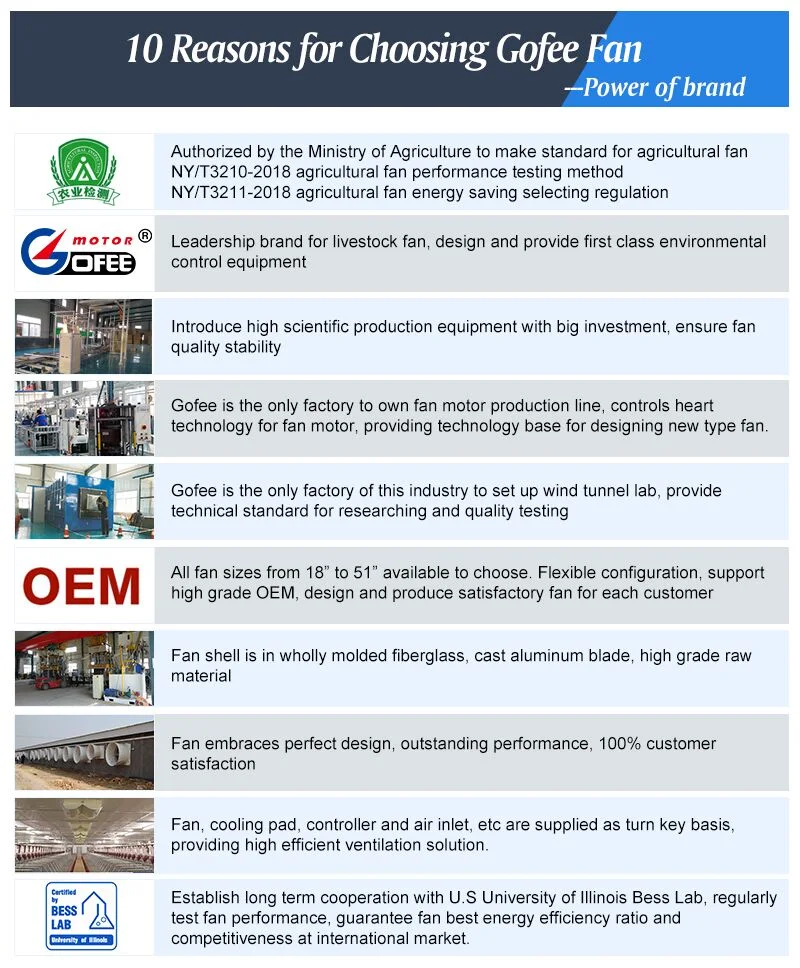 Technical Parameter
MODEL NUM.

PRODUCT NAME & DESCRIPTION

RATED VOLTAGE

FAN OUTER SIZE (W*H*L) without border /With border (mm)

WALL HOLE SIZE(mm)

AIRFLOW
(0Pa)

1

GF-36-D-PAZ

Fibreglass shell/housing ,PVC shutter 36''

P.A.G. blade,

III phase 50/60HZ 0.75KW(1.0HP)

Direct drive

110V 200V 220V 380V, 400V 415V are available

1080*1080*1200/ 1180*1180*1200

1090*1090

24989cmh/ 14280cfm

2

GF-48-PAG-HLD-1.1

Fibreglass shell/housing,PVC shutter 48 ''P.A.G. blade, Single or III phase, 50/60HZ,1.1kw Belt Drive

1380*1380*1240/ 1480*1480*1240

1390*1390

37600cmh/ 22100cfm

3

GF-55-PAG-HLD-1.5

Fibreglass shell/housing,PVC shutter 55''P.A.G blade, Single or III phase, 50/60HZ,1.5kw Belt Drive

1520*1560*1260/ 1620*1660*1260

1530*1560

55200cmh/
32500cfm

4

GF-51-PAG-HLD-1.5

Fibreglass shell/housing,PVC shutter 51''P.A.G blade, Single or III phase, 50/60HZ,1.5kw Belt Drive

1420*1460*1200/ 1520*1560*1200

1430*1470

44300cmh/ 26100cfm
COMPANY INTRODUCTION
Heze Gofee Motor Co., Ltd.
Established in 2008
, It is a exhaust fan manufacturer specializing in cooling pad,poultry equipment,evaporative cooling pad,industrial exhaust fan,ventilation fan,axial fan, under the brand name of "
GOFEE
".
There are
200 staff members
and
20 engineers
. Annual production capacity is averagley
50,000 sets
exhaust fans,
200,000 sets
of motors,
20,000 cubic metre
of cooling pad per year.
Our product range from glassfibre variable speed/fixed speed cone fan, roof fan, cooling pad, air inlet, electrical controller, climate controlling equipment, voltage or speed adjusting motor for fan, disassembly/wholly assembled speed reducer, standard high efficient motor, glassfiber FRP tower, glassfiber product, etc.
New factory is equipped with fan shell mould shaping machine, auto fan assembly line, auto motor production line, large pressure equipment, wind tunnel test lab as per AMCA, motor test system, terminal test system, cooling pad production system, and etc. The equipment are highly automated with high precision. Production and test process are strictly controlled to guarantee gofee product in high quality and consistence. We own a technical research center and have a team of talented technical designers and engineers, focus on bettering climate control solution. We have been certified by ISO9001, CCC, CE, SGS and passed BESS LAB Certification.
We obedience " Zero defect, zero complaints" as the quality objective. And we stick to the principle of " Quality first, service first" and continuously improve our production to meet the customers' needs. We're pleased to get your Inquiry and we will reply and serve you quickly.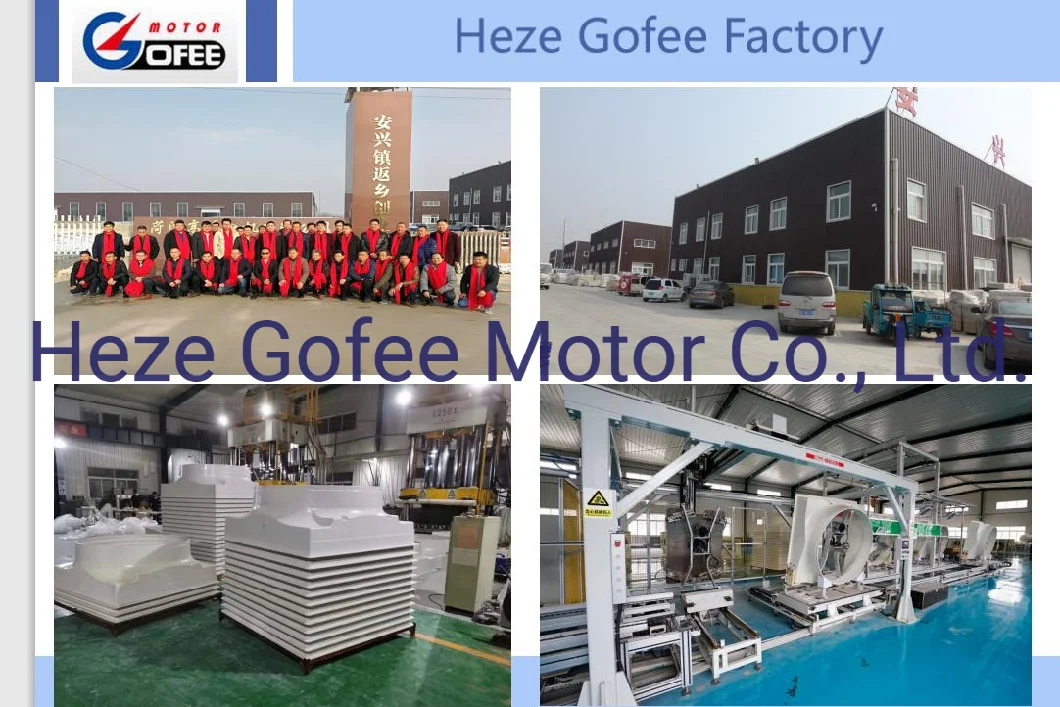 Gofee's ventilation/exhaust fans were already installed and very favored in Canada,U.S.A and Thailand,Malaysia,Vietnam,Philippines,Pakistan &Russia etc over 20 countries and regions.

Agriculture climate control systems comprise broilers, layers , swine/hogs &dairy applications and aim to increase productivity ,health &welfare of animals in these intensive farming applications.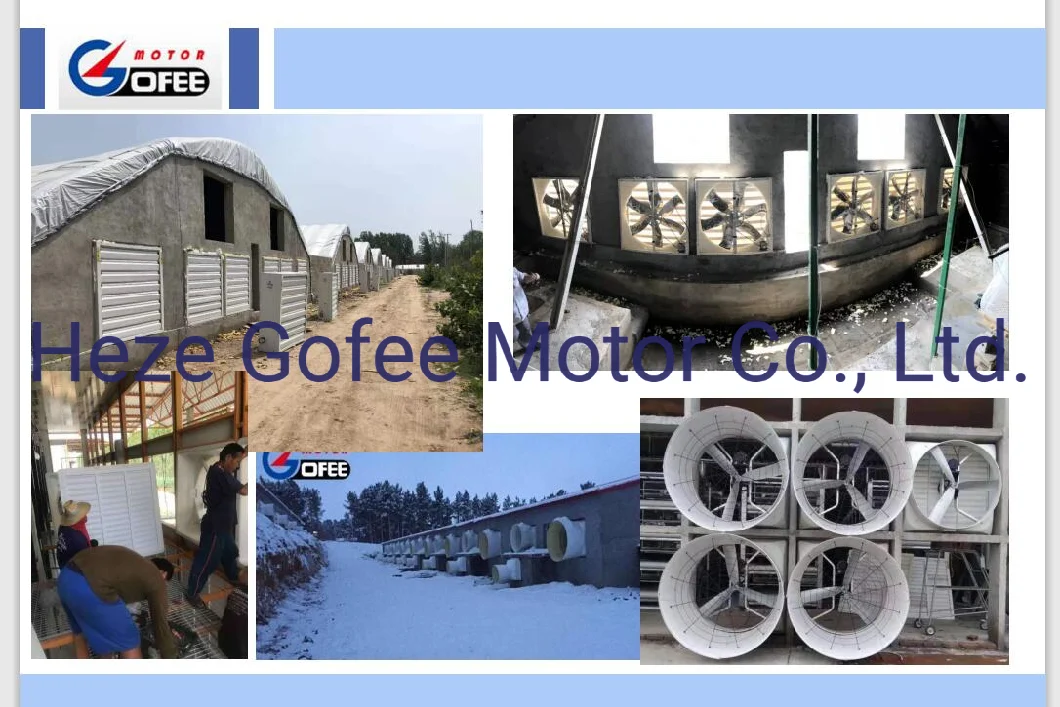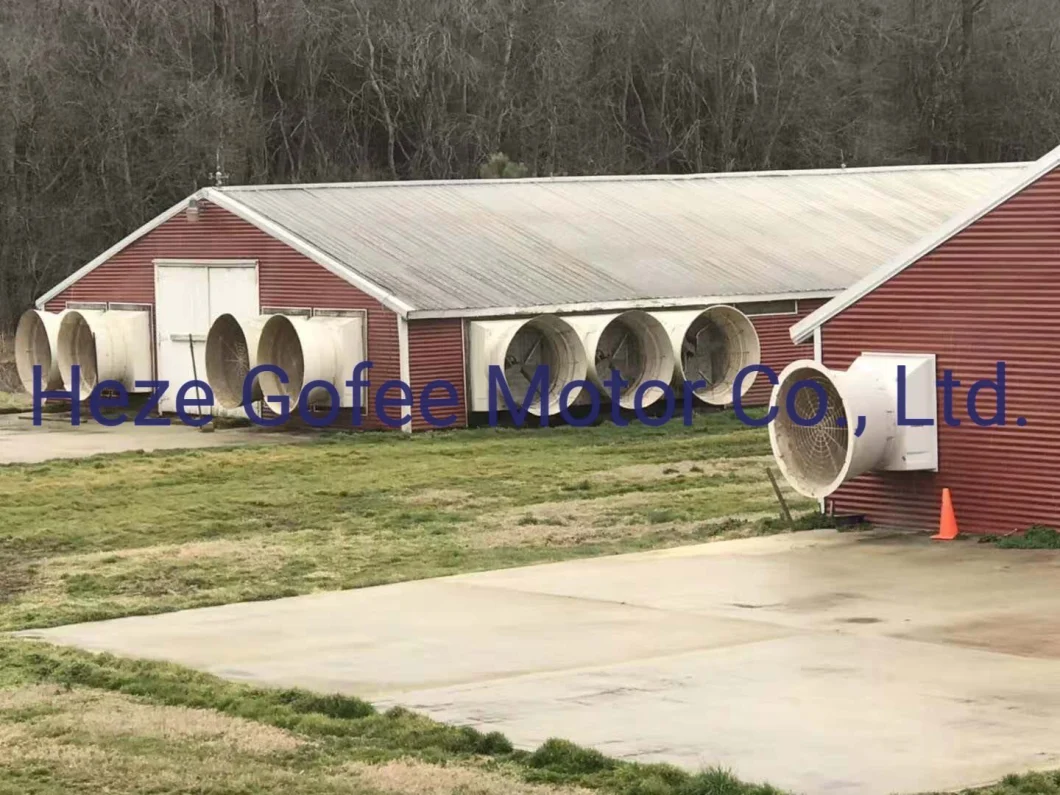 Gofee's Fan In Disassembled/Assembled Package& Loading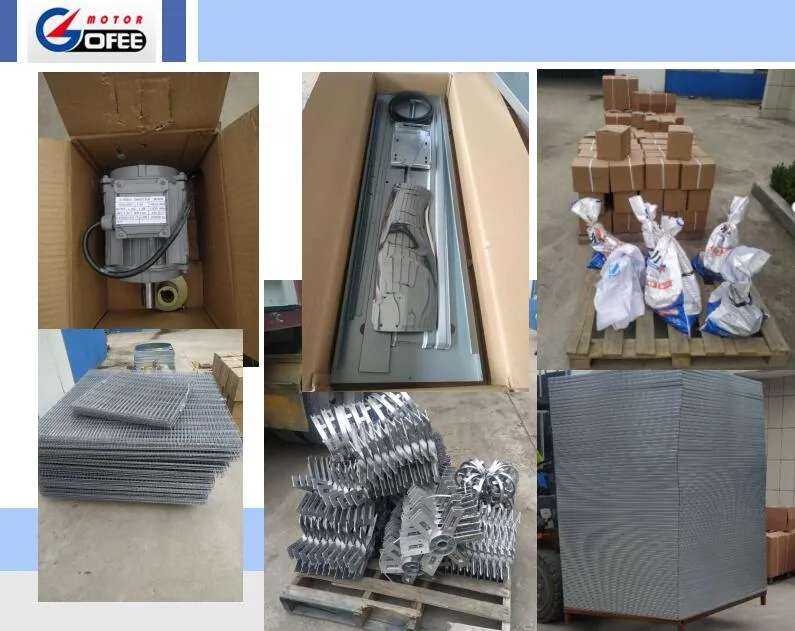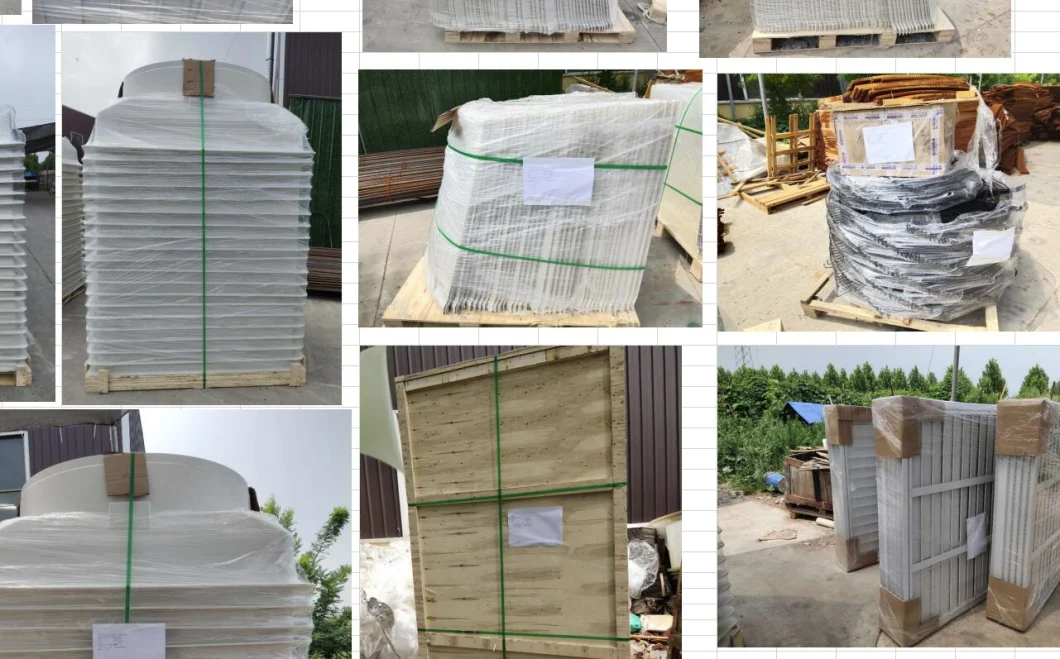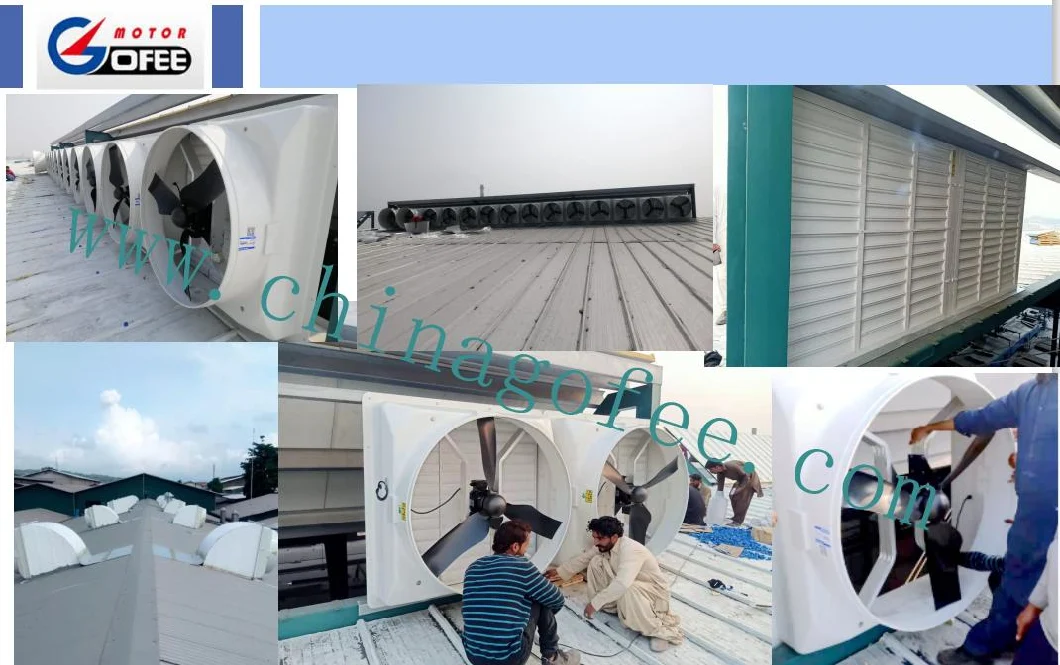 Ventilation Fan Manufacturer HEZE GOFEE Welcomes Your Inquiry and Visit.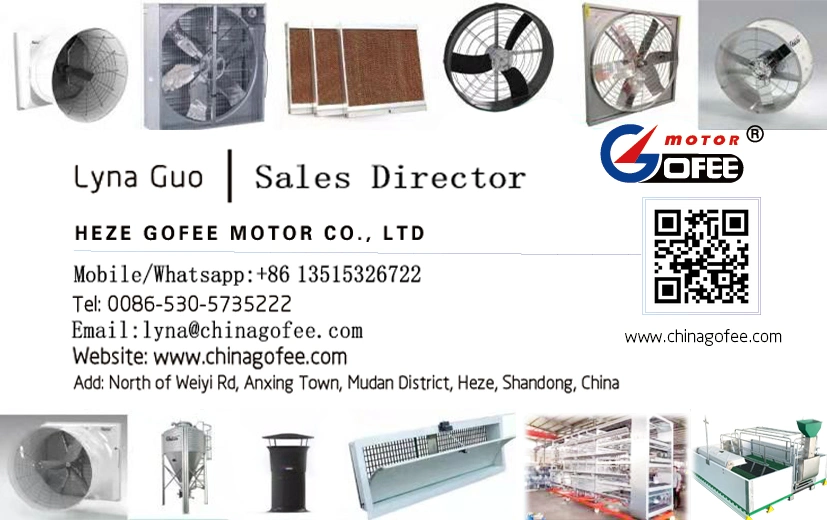 gofeemotor.en.made-in-china.com